The Bellurgan Park Sessions
Tickets are available ! Come join us for another night of music in the Drawing Room of Bellurgan house and on the beautifully hand crafted Secret Garden stage. We have gathered some familiar and some not so familiar sounds from beyod the reaches of neighbouring parishes so we may listen to the house reverberate with […]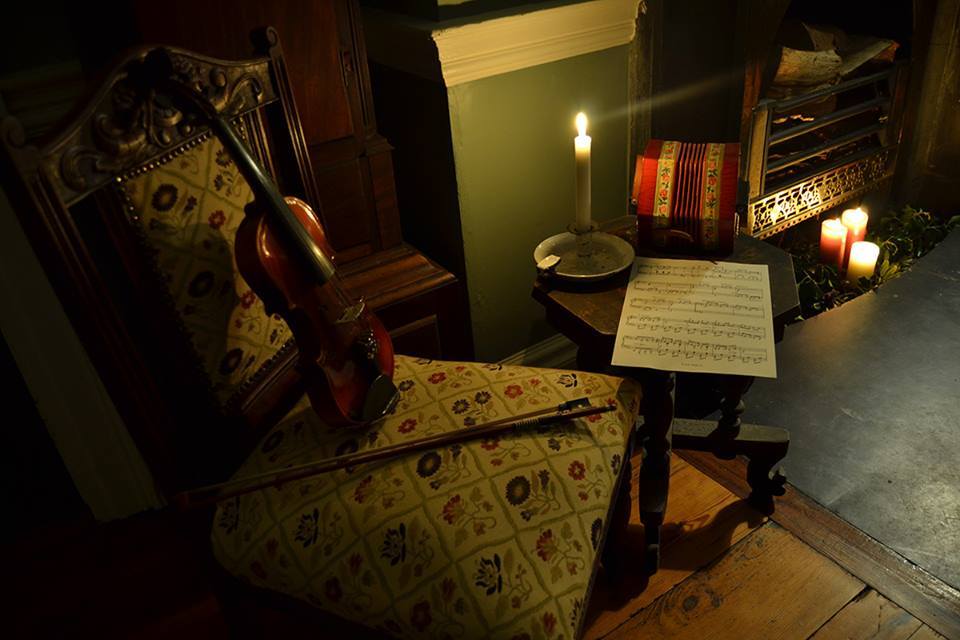 The Bellurgan Park Sessions


October 7, 2017 - October 8, 2017




8:00 pm - 2:00 am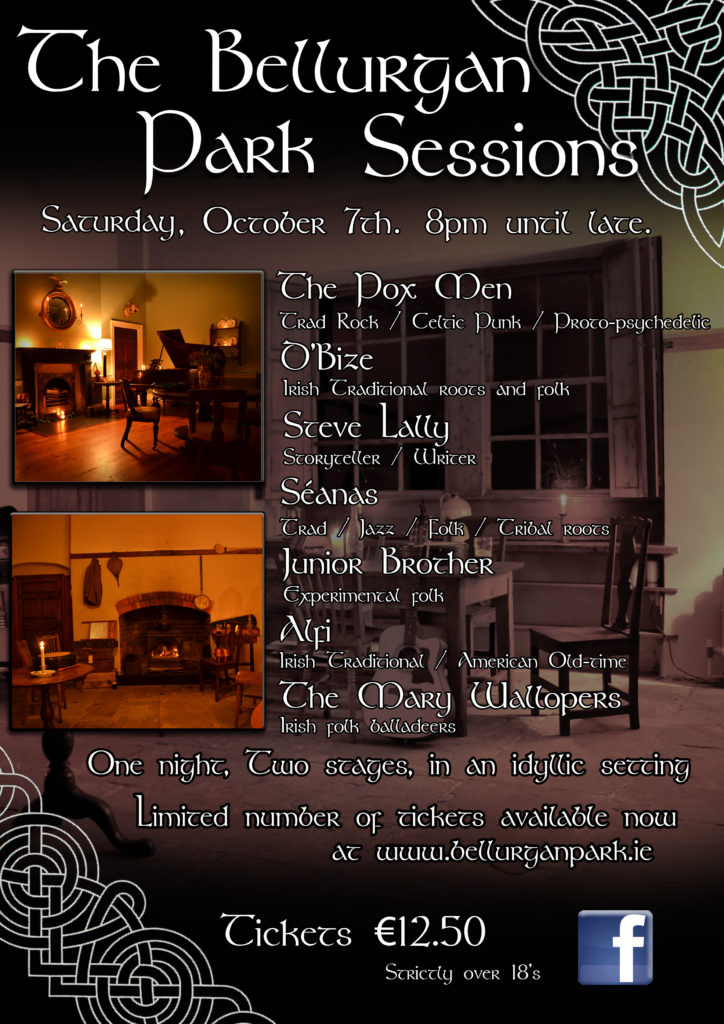 Tickets are available !
Come join us for another night of music in the Drawing Room of Bellurgan house and on the beautifully hand crafted Secret Garden stage. We have gathered some familiar and some not so familiar sounds from beyod the reaches of neighbouring parishes so we may listen to the house reverberate with song, story and poem. Its goint to be one hell of a session!
Acts on the night will inlcude -
Séanas
Stephen Lally - Storyteller & Poet

The Mary Wallopers
More acts to be announced...
Tickets €12.50.
Limited amount available through the link provided
Complimentary shuttle bus will run from Dundalk.
Strictly over 18's event.
''There are no strangers here; only friends you havent met yet.'' W.B. Yeats 1865 - 1939