New Year's Eve Gala Ball
We are pleased to invite you to our very special New Year's Eve Gala Ball at Bellurgan Park House. As we prepare to evoke the spirit of the Celtic revival of early 1900's Ireland, we ask you to join us in making this an occasion to remember. But this is more than […]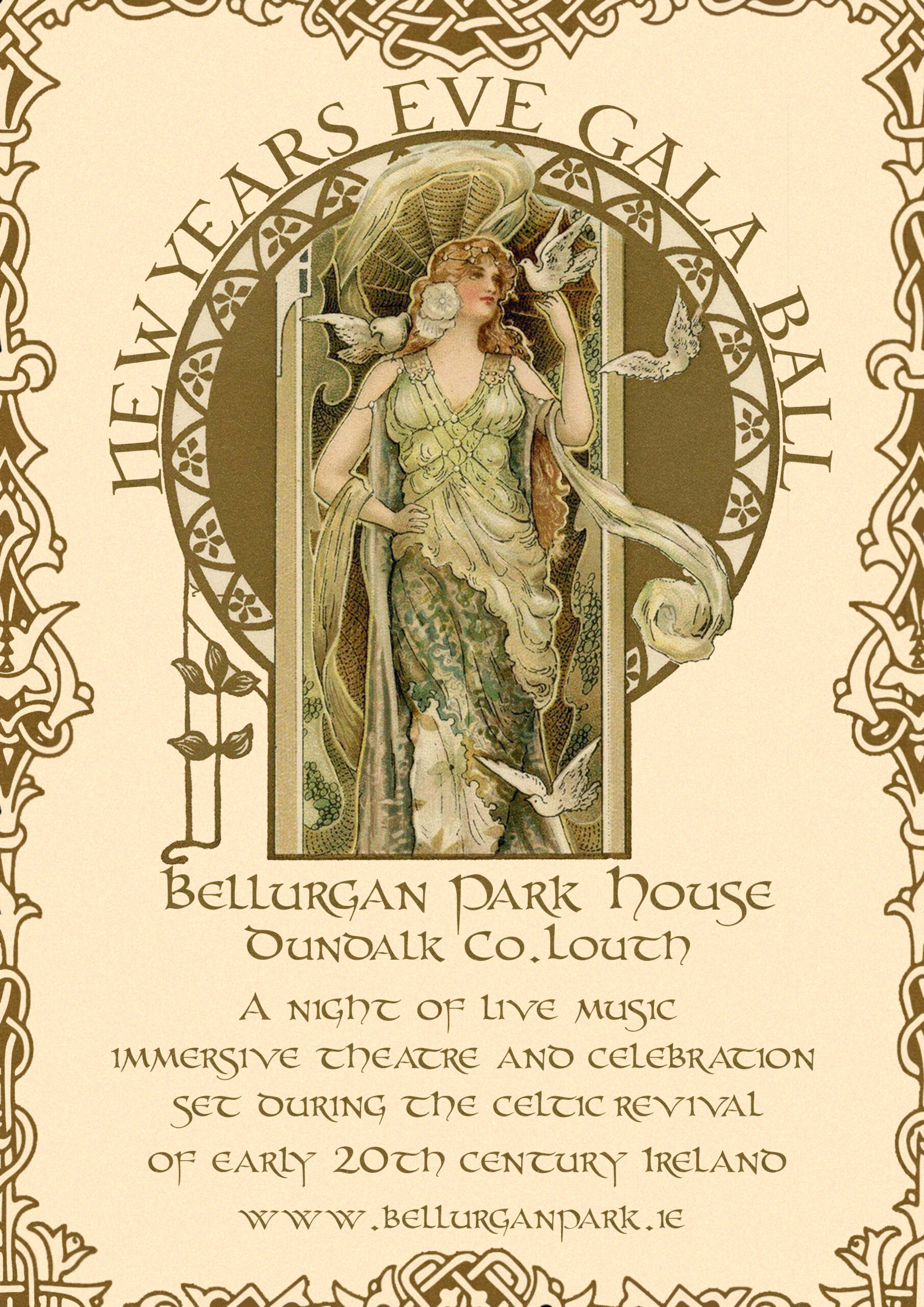 We're sorry, but all tickets sales have ended because the event is expired.
New Years Eve Gala Ball


December 31, 2017 - January 1, 2018




8:00 pm - 2:00 am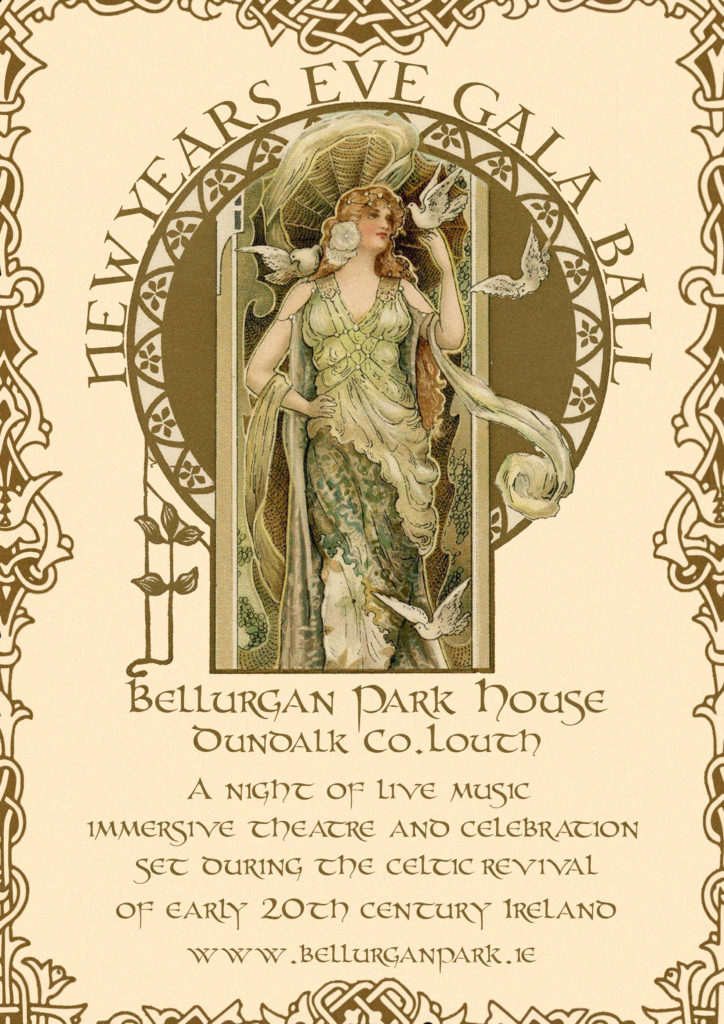 We are pleased to invite you to our very special New Year's Eve Gala Ball at Bellurgan Park House. As we prepare to evoke the spirit of the Celtic revival of early 1900's Ireland, we ask you to join us in making this an occasion to remember.
But this is more than simply any old New Year's Eve Gala Ball. This is an all-in immersive musical and theatrical event. Come along and join us this New Year's eve as the Celtic League prepare to welcome a special delegation from America in support of the Celtic Revival and Irish Freedom.
This is an occasion to showcase Irish culture to our generous benefactors. There'll be music, there'll be drinks, there'll be theatre; we shall stage 'Éire Saor', a very special immersive theatrical event written and produced especially for the occasion. Yearning for freedom? Curious to get a glimpse of Irish Destiny? Come along and take part if you wish: we literally need you... or at least some of you!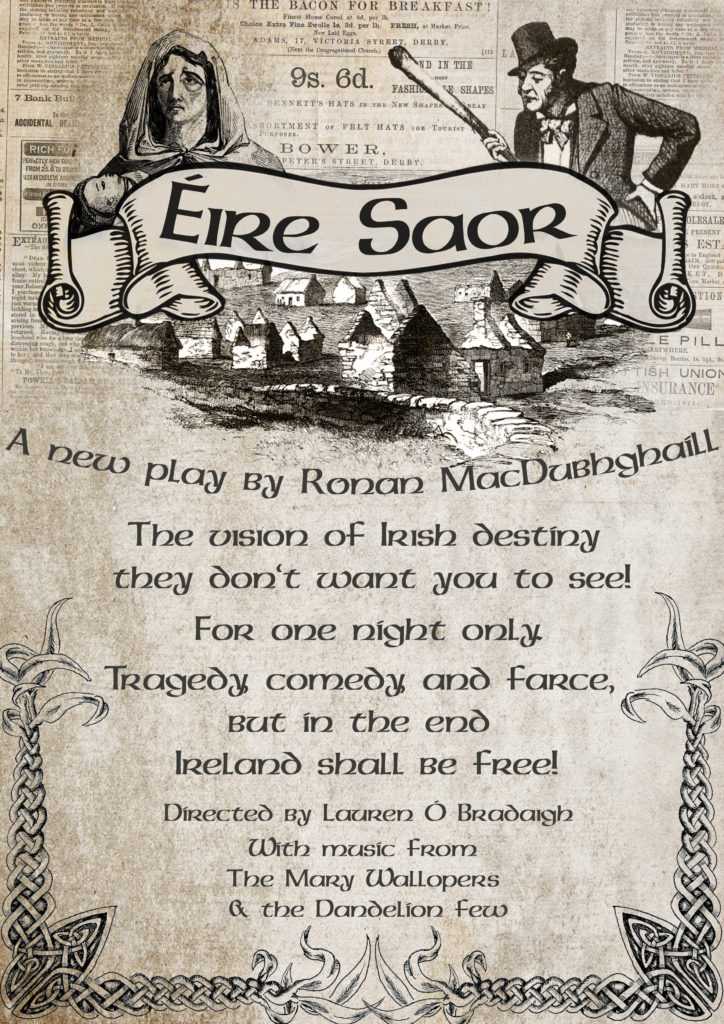 The dress code of this immersive experience offers you the choice of being part of the Celtic League or the American Delegation.
Celtic League; think vintage Irish attire, revolutionary vibe, undercover agents, or your grandfather's woolly jumper and cap!
American Delegation; think dapper gents, elegant ladies and bootlegging gangsters.
Welcome cocktails will be provided to guests on arrival, and then we're going to hurl them right into the depths of the story. The theatre will unfold with live action and several live musical performances throughout the house so we encourage you to keep exploring.
A complimentary buffet table will be kept stocked throughout the night serving up period canapés. Upstairs, we will introduce new elements following last year's event; a cinema room and lounge area. After midnight, a DJ will take us well into 2018.
Musical performances on the night by The Mary Wallopers, The Dandelion Few, and a special guest Jazz trio.
Éire Saor, a new play by Rónán Mac Dubhghaill
Complimentary Shuttle Bus.
And plenty more surprises on the night!
Tickets €30 plus booking fee.
Stiletto shoes prohibited to prevent damage of original floor boards.